How do I purchase more export credits for my Organization?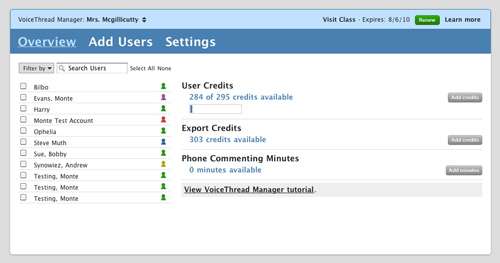 To purchase bulk export credits for your Organization, please follow these steps:
Sign into your Manager.
On the right side of the page, click Add Credits under the Export credits section.
Click Purchase.
Proceed through the secure checkout process.
Please note: Export credits are added to your Organization total, not to your personal account. You can allot these credits to any person in your Organization, including yourself. Please click here to see the steps for allotting export credits.