How do I renew my license?
One month before your license expires, you will receive an email notification. You will also see a pop-up notification 30-days before your license expires when you go to your MyVoice page.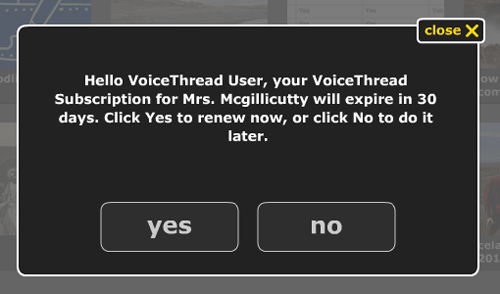 Both of these notifications will have the option for you to renew your license immediately.
You can also renew at any time from your Purchases page. For details about renewals, please see the License Renewal FAQ.