Join us for the OLC Accelerate TTK Iron Chef Competition
Are you going to OLC Accelerate in November? We are looking for partners to join us in creating a winning "recipe" for the TTK Iron Chef Competition!
We believe that VoiceThread would be a great option for participants for any of the themes below. If you would like to work with the VoiceThread team at OLC, add your info to the form and we will contact you.
The themes are: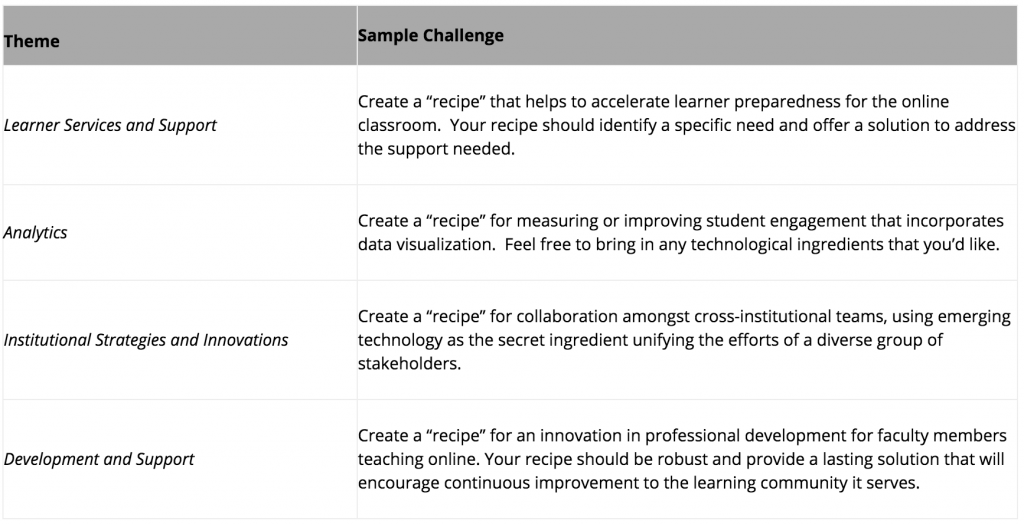 VoiceThread would be a great choice for collaboration amongst cross-institutional teams and creating innovative, "flipped" professional development for faculty. If you want to learn more about how you can join us for the Iron Chef Battle, add your contact info here: