Finding new comments
There are three places you can look to see if there are new comments on your VoiceThreads in the App.
---
Open VoiceThread
When you open a VoiceThread, new comments will have a yellow outline in the conversation channel on the left, the corresponding segment in the timeline at the bottom of the slide will be yellow, and you'll see a yellow icon over the postcard icon.  As soon as you view or listen to the new comment, the yellow highlight will disappear.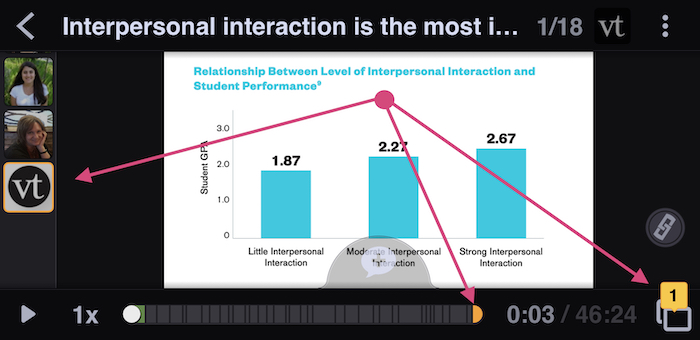 ---
Home Page
When you're on your Home Page, the number of unheard/unread comments on a VoiceThread will appear in an orange circle to the right of the VoiceThread's title.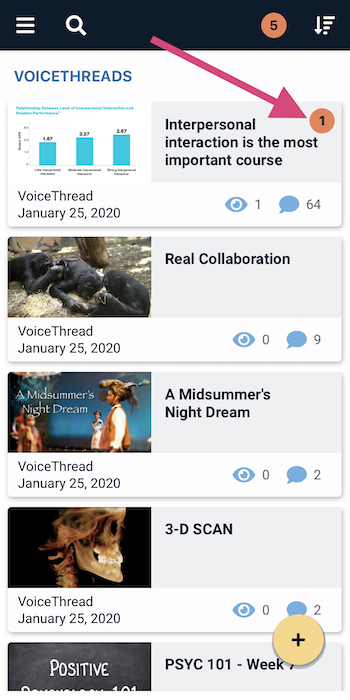 ---
Activity feed
The activity feed lists all recent comments on any VoiceThreads that appear on your Home Page. In the top-right corner of the page, there is a number in an orange circle indicating how many unheard/unread comments you have total. Tap on that circle to go to the full activity feed.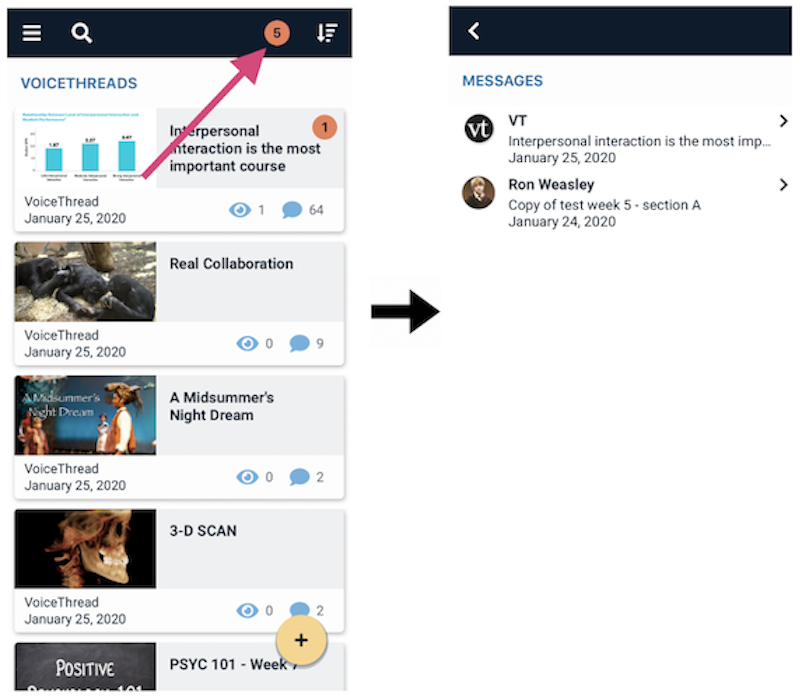 You can tap on any comment in this list to view it.