How do I use Identities?
Using Identities will allow you to let more than one person create a comment using your account. You can also create comments under multiple Identities if you want your comments to have their own image rather than being collected under one image. To switch between Identities for commenting, open any VoiceThread, click on the current Identity photo (on the bottom left, next to the left arrow) and then click the desired Identity to use with the next comment.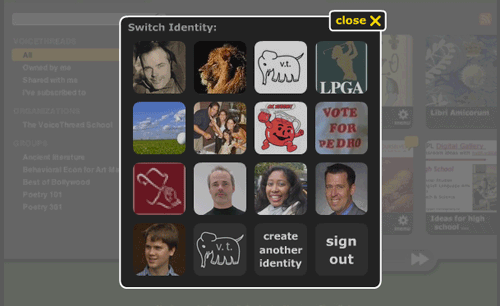 This tutorial demonstrates how to use Identities.